The CTA's Partner programme is aimed at boosting the organisation's future growth by providing additional funds for on-going promotion of coach tourism through its websites, member events and Marketing and PR activity.
CTA Partners enjoy a number of exclusive benefits including a free advertisement on this website as well as their logo on the thousands of CTA emails, bulletins and print communications issued each year. CTA Partners also benefit from having free places and a promotional presence at CTA events such as the Coach Holiday Conference.
Read more about our current CTA Partners by clicking the links on their logos.
DFDS Seaways operates passenger ferry services for coach travel on routes from Dover to both Calais and Dunkerque, Newhaven to Dieppe, Portsmouth to Le Havre, Newcastle to Amsterdam (IJmuiden) and Harwich to Esbjerg. This variety of routes provides access to a wide selection of destinations across Europe. DFDS Seaways offers the widest choice of entry points into France as well as the Netherlands and the only direct sea route into Denmark.

Towergate are specialists in the long-term provision of Travel, Financial Failure, Bonds, Tour Operator's Liability, Drivers and Couriers and Travel Extras solutions to the coach holiday industry, Towergate is also leading the way in company pensions provisions, PMI Staff Healthcare and Key Person Protection.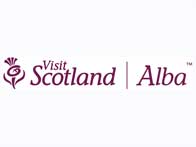 VisitScotland will be celebrating the Year of Coasts and Waters in 2020 to showcase the marine and coastal tourism sector. Scotland boasts thousands of miles of varied coastline, including many islands. The diverse coastal scenery ranges from dramatic cliffs and sea stacks to gleaming white beaches, offering an unparalleled range of experiences like wildlife watching, and island hopping.
Any member can become a Partner and those that do will not only raise their business profile but help us expand the organisation.
Their additional support ensures the CTA has a stable and bright future.